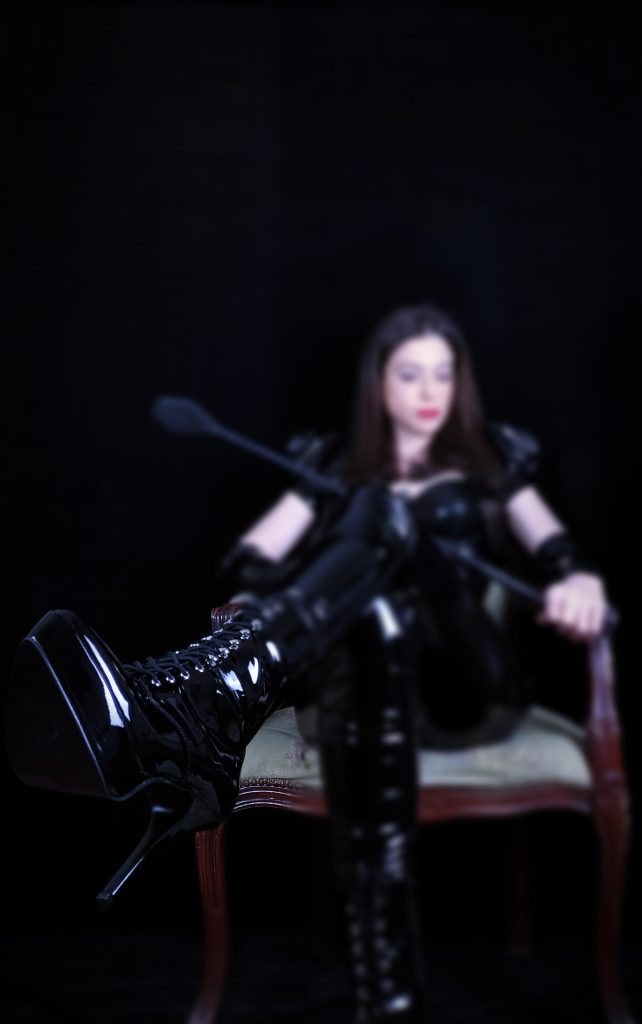 The Mistress
I am a creative London hypnodomme, fascinated by My passion for dominating your psyche as well as your body. Depending on My mood I gravitate between My innate sadistic streak, and My stern yet playful dominant side. You will find them all during My unique sessions together with My wicked sense of humour . I might also render you next to nothing , solely for My amusement.
Do read My website carefully to see if we are a good fit before you apply . Needless to say, I'm very selective about who I meet and hope you are too. If we are not compatible , a session will not take place.
I've been exploring sensuality, identity and kink on psychological and physical level for over a decade . I spent the first years of My professional career in a discrete chateau in France, under NDA contract, playing with discerning and respectful submissive/slaves/masochists. After rather a long absence, I'm now back to the BDSM world and believe that my genuine passion for it radiates throughout My sessions.
If you are yearning for a multifaceted and unpredictable dominatrix to take charge, then welcome to My realm.