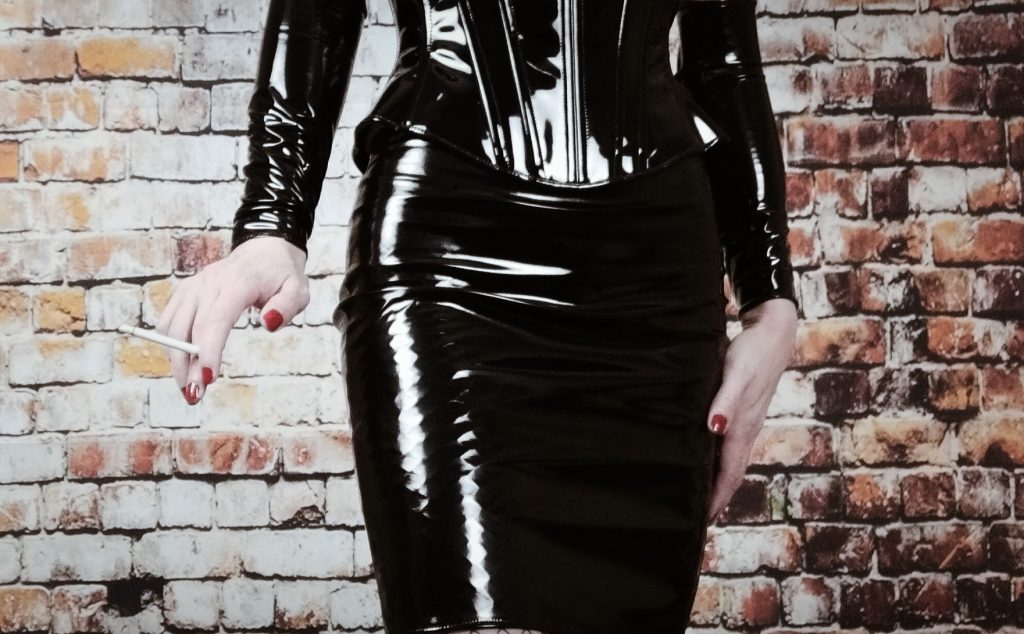 FAQ about erotic hypnosis mistress and professional dominatrix Daria Dia
Q. How can I apply for a session with you?
A. You need to contact Me through the application form. In order to be considered , is important to answer all the questions sincerely and write a respectful introduction. I do not accept applications via my social media accounts.
Q. How should I address you?
A. " Mistress" , " Mistress Daria " .
Q. How long in advance should I book?
A. Booking are usually arranged a week or more in advance. However I might consider application for appointments 24-48 hours in advance.
Q. What do I need to do to settle the tribute ?
A. 50% non refundable deposit is mandatory to secure the booking, so book only when you are sure that you will be showing up for the arranged session . Your booking will only be confirmed after the deposit has been received and cleared. The tribute is non negotiable. Asking, even once, to reduce My tribute will simply disqualify your application. Unless you pay £100 on top of it to absolve yourself for your lack of manners.
Q. Do you see couples?
A. I see only M/F couples. Otherwise, for one-on- one sessions , I see humans of any sexual orientation, race and gender identity.
Q. Will I be filmed/ photographed during a session?
A. My sessions are generally camera- free, and will never film/photograph them, in any way of form, without your explicit consent. I don't sell clips on platforms like OnlyFans at the moment and I'm not that active on social media. Occasionally, I will need photos/videos for My personal website, social media and blog. If you like to see yourself on My website, whether with a revealed or covered face, mention it politely on your session application for consideration. This will incur my usual tribute.
Q. Can I apply to clean your house and cook your meals?
A. That privilege can be granted only to My most loyal and devoted slaves, whom I've known for a long enough time.

Q. How do I pay the rest of your tribute?
A. You should arrive to our session with the rest of My tribute placed in an unopened envelope and hand it to Me at the beginning of the session.
Q. If I'm running late, will I still have the full time I booked?
A. I rent well equipped lovely dungeons in Central London. So, lateness will result in our time together being reduced.
Q. Could you send me a picture of your face ?
A. I have chosen to advertise myself without revealing My face. The only way to see My face is when you arrive for our session. So the answer is no.
Q . I hear an accent. Are you Russian?
A. I'm not Russian. However I know more than few words, which can be used during play. Need I repeat again- I love role play. ( requests for role play scenarios about current events will be ignored. So do not even ask ) .
Q. Should I take shower before our session ?
A. You must arrive clean. Exceptionally clean . Clean from head to toe and inside out . Do not wear perfume or deodorant. You could use only scent-free antiperspirant .
Q. What are your limits?
A. I do not offer sexual services- penetration, oral, hand jobs, blowjobs, racial humiliation, hard sports, wrestling, heavy breath play. I do not do bottoming/switching . I will not do any activities involving non-consenting parties
Q. I submitted my application, but I haven't received a reply. What could be the reason ?
A. There are some likely reasons I didn't reply to you.
– You sent a one liner ( or less ) of an introduction.
– You were rude and disrespectful ( although it rarely happens, it does sometimes).
– You weren't disrespectful and completed the application just the way it pleases me. In which case, most likely, I wasn't available on your preferred dates, or wasn't interested in the activities you mentioned, and given the high volume of applications I receive sometime, I've simply forgotten to reach back to you.
Q. In which city are you based ?
A. I'm professional dominatrix based between London and Barcelona. I often visit Portugal, where it seems, I am the only hypnosis mistress in Lisbon. Although I always prefer the special energy of in person sessions, if you are not in My vicinity you can apply for a remote session. I do these via Zoom or Skype. From My loyal subs feedback it is established that erotic hypnosis and other more cerebral activities work perfectly via screens. To find out about remote domination sessions read more here